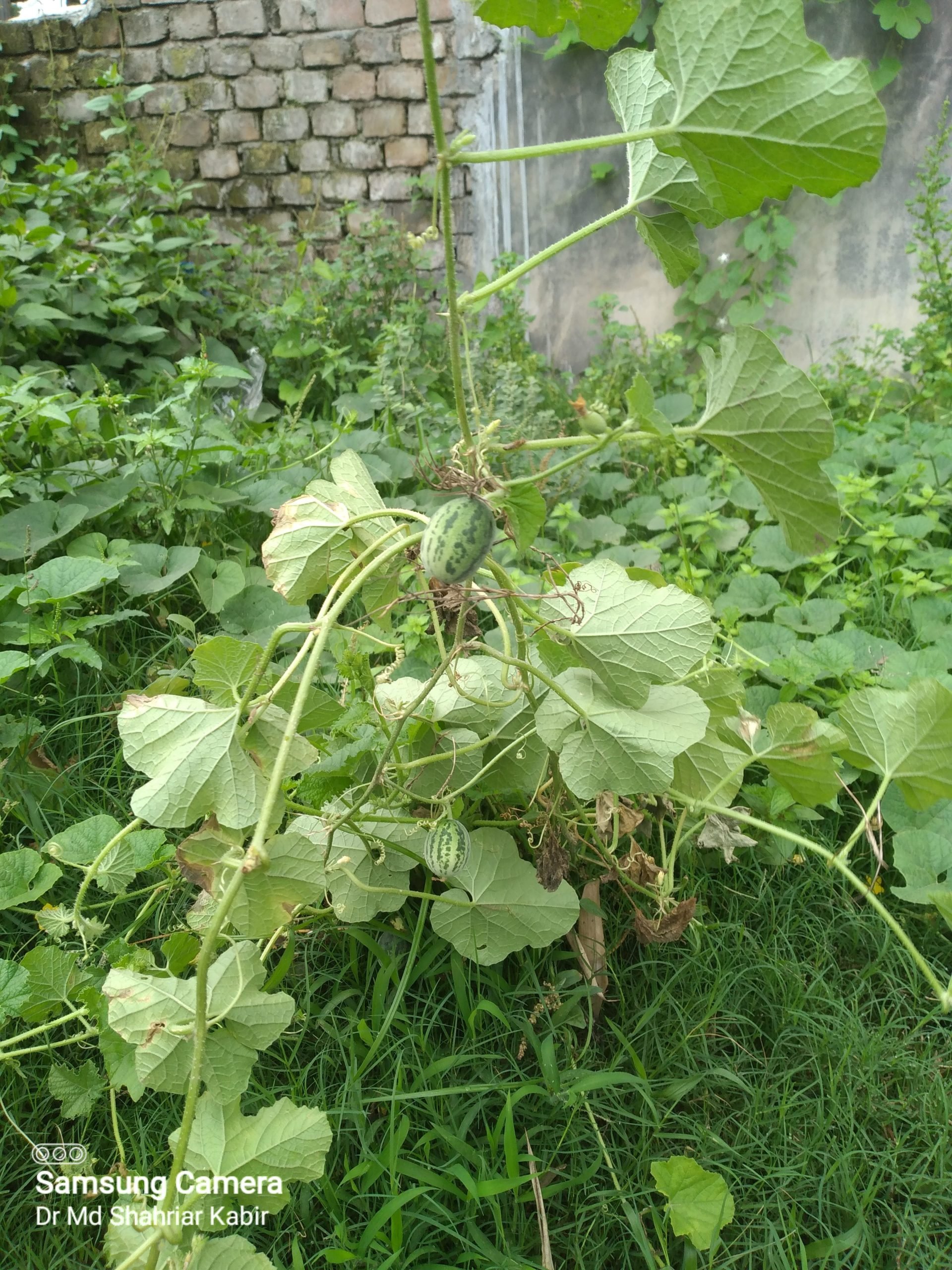 Melothria scabra, commonly knows as the cucamelon, Mexican miniature watermelon, Mexican sour cucumber, Mexican sour gherkin, mouse melon, or pepquinos, is a species of flowering plant in the cucurbit family grown for its edible fruit. Its native range spans Mexico to Venezuela. Fruits are about the size of grapes and taste like cucumbers with a tinge of sourness. It may have been eaten by indigenous peoples before European colonization of the Americas began.
This one-inch fruit looks like a mini watermelon, has the crunch of a cucumber and features a tangy, sour flavor. They grow to be about 1.25 inches long and 0.8 inches wide, and they have a thin but firm skin and a pleasant, juicy interior.
Nutrition Facts
It's the nutrition content of cucamelon that makes it a superfood. The fruit contains:
powerful antioxidants (including lycopene and beta-carotene)
fiber
vitamin C
vitamin E
vitamin K
potassium
Not only are these tiny fruits nutrient-dense, but they are low in calories and offer a range of health benefits.
Health Benefits
1. Rich in Lycopene
Lycopene is a plant pigment with antioxidant effects. It gives fruits like watermelon, pink grapes and tomatoes their red-pink color.
The antioxidant is recognized for its ability to protect the body against oxidative stress, and studies indicate it has anti-inflammatory and brain-boosting properties.
In fact, one study published in the Journal of Nutritional Science found that there's a significant association between lower circulating lycopene and higher rates of Alzheimer's disease mortality.
Research also suggests that lycopene consumption may positively affect cancer or cardiovascular disease risk.
2. Features Beta-Carotene
Beta-carotene is a type of carotenoid that's found in fruits and works as another powerful antioxidant. It's converted to vitamin A in the body, which plays a critical role in neurological function, healthy vision and skin health.
The beta-carotene in cucamelons protect the body from oxidative stress that causes cellular changes and disease. In fact, a meta-analysis published in Scientific Reports suggests that high beta-carotene levels in serum or plasma is associated with a significantly lower risk of all-cause mortality.
3. Provides Fiber
The skin of cucamelon fruits are high in fiber, adding to the nutritional value. The type of fiber found in fruit peels, like that of cucamelon, is viscous (or soluble) fiber that becomes thicker when consumed and turns into a gel-like substance.
This is beneficial because it makes you feel full faster and longer. Because of this, eating cucamelon and other fibrous fruits may allow you to feel full from fewer calories and prevent you from reaching for another snack a short time later.
On top of that, studies show that consuming viscous soluble fiber has an overall lowering effect on blood pressure and may reduce the risk fo cardiovascular disease.
4. Good Source of Potassium
Potassium is an essential nutrient that's beneficial and critical to the body for several reasons. It's required for the function of several organs, including the brain, heart and kidneys.
It also plays an important role in keeping the body hydrated.
Research highlights how increasing potassium intake has beneficial effects on human health, including its ability to reduce the risk of cardiovascular disease mortality.
5. Boosts Immune Function
Cucamelons are rich in vitamin C, which acts as an antioxidant to neutralize free radials, reduce inflammation and boost immune function.
Several studies evaluating vitamin C's immune-boosting benefits show that it may reduce the frequency and duration of respiratory infections and works as the body's first line of defense against foreign pathogens.