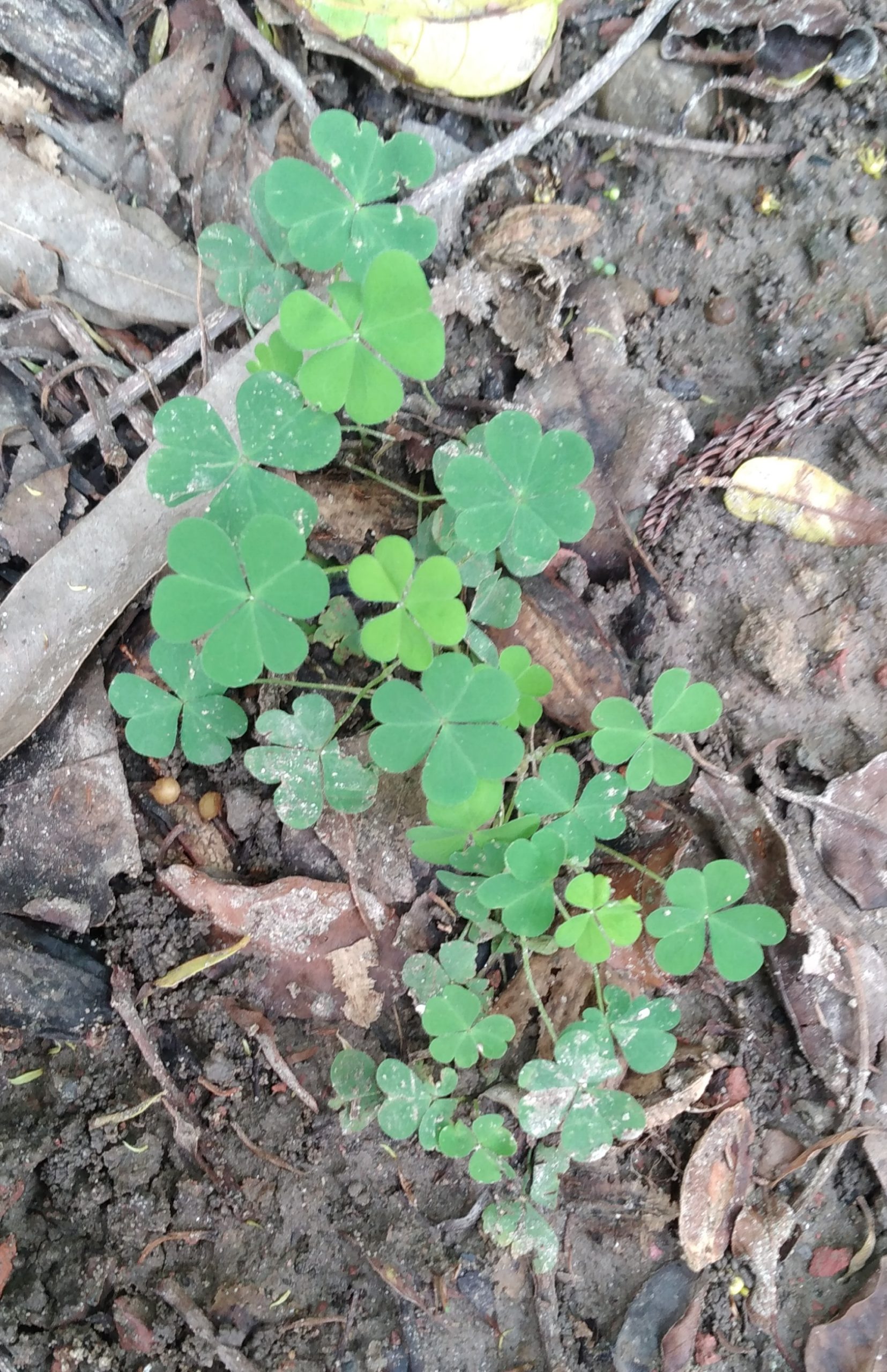 Oxalis corniculata, the creeping woodsorrel, procumbent yellow sorrel or sleeping beauty, is a somewhat delicate-appearing, low-growing herbaceous plant in the family Oxalidaceae. It resembles the common yellow woodsorrel, Oxalis stricta.
The leaves of woodsorrel are quite edible, with a tangy taste of lemons. A drink can be made by infusing the leaves in hot water for about 10 minutes, sweetening and then chilling.[7] The entire plant is rich in vitamin C. Any woodsorrel is safe in low dosages, but if eaten in large quantities over a length of time can inhibit calcium absorption by the body.
As a hyperaccumulator of copper, it can be used for phytoremediation.Precious Secrets of the Realm of the King of Xin, describes how to locate underground copper deposits by extracting trace elements of copper from the plant.