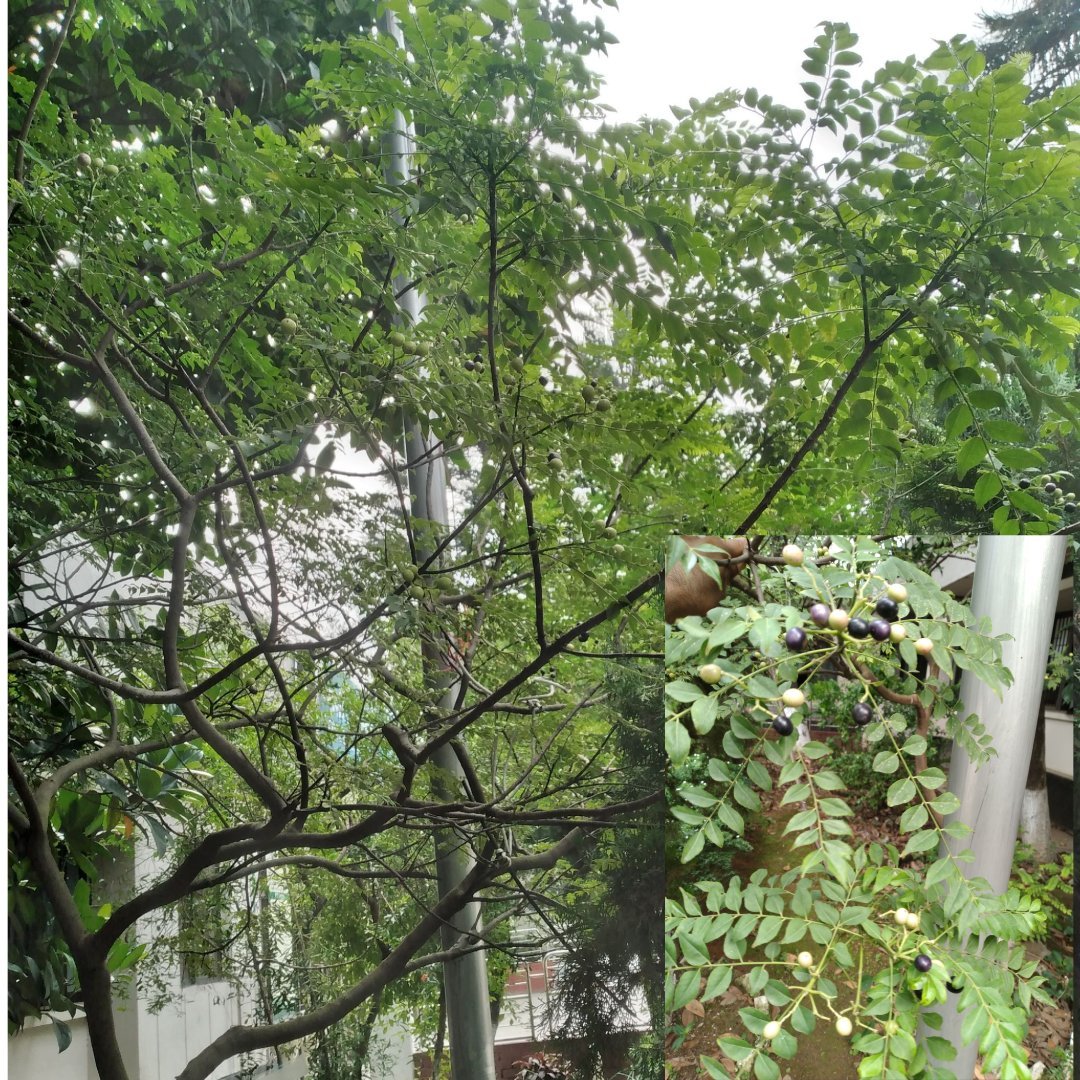 The curry tree, Murraya koenigii or Bergera koenigii, is a tropical to sub-tropical tree in the family Rutaceae (the rue family, which includes rue, citrus, and satinwood), and is native to Asia. The plant is also sometimes called sweet neem, though M. koenigii is in a different family to neem, Azadirachta indica, which is in the related family Meliaceae.
Chemical constituents
Compounds found in curry tree leaves, stems, bark, and seeds include cinnamaldehyde, and numerous carbazole alkaloids, including mahanimbine, girinimbine, and mahanine. Nutritionally, the leaves are a rich source of carotenoids, beta-carotene, calcium and iron.
Uses
The fresh leaves are an indispensable part of Indian cuisine and Indian traditional medicines. They are most widely used in southern and west coast Indian cooking, usually fried along with vegetable oil, mustard seeds and chopped onions in the first stage of the preparation. They are also used to make thoran, vada, rasam, and kadhi. The fresh leaves are valued as seasoning in the cuisines of South and Southeast Asia. In Cambodia, where the leaves are called sloek kontroap, the leaves are roasted and used as an ingredient in a soup, maju krueng. In Java, the leaves are often stewed to flavor gulai. Though available dried, the aroma and flavor is greatly inferior. The oil can be extracted and used to make scented soaps.
The leaves of Murraya koenigii are also used as a herb in Ayurvedic and Siddha medicine in which they are believed to possess anti-disease properties.The seeds may be toxic to humans.